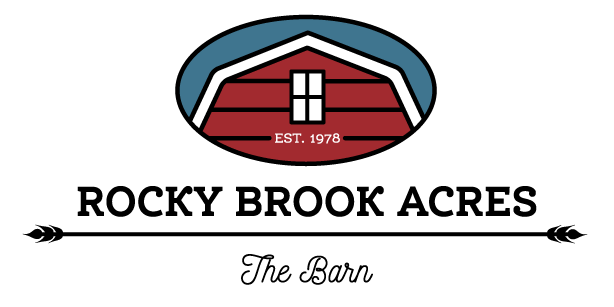 We're working on a big project! It's a labour of love that will culminate in the restoration of the barn that has stood on our family farm for nearly 50 years.
The farm's first barn overlooked Moses' acreage – the land he cleared by hand with nothing but a horse and cart. Every rock picked by hand to turn the soil year after year.  The original barn was dismantled in the 1970s and a new one was built to house Moses' growing herd of beef cattle and to store hay for the winter to feed to animals. Money was tight and that meant reclaiming parts of the old barn to construct the new one. Nails were pulled, straightened and reused. Wood was salvaged, stacked and became part of the new building. Cement was mixed by hand in the upturned bonnet of an old Ford truck and poured from buckets to form the barn's walls.
That old barn stood strong for 50 years but it started to fall into disrepair. "Tear it down," some said. "Start from scratch, it can't be restored," others said. But Roseann (Moses' daughter and current owner of Rocky Brook Acres) didn't want to destroy a piece of her family's history.
When fully restored, The Barn will once again be our pride! It will serve as an event space for weddings, corporate retreats, farmers markets, live entertainment and culinary events. Always featuring farm fresh produce from Cormack.
Estimated opening date: August 2021
Call for details!