Pause. Relax. Put your worries out to pasture.
Bring yourself, your favourite people and relax. If it's not in our suites or holiday homes, you probably don't need it! But if there's something missing, just call or text us and we'll be sure to get it for you.
Suites and houses are pet friendly and strictly smoke free.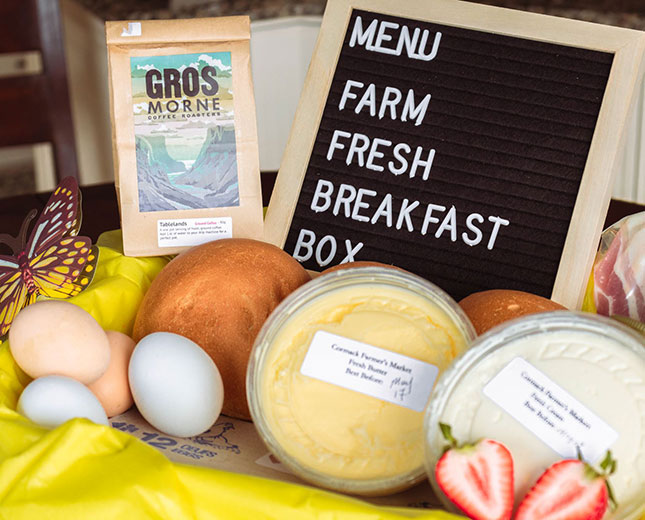 Suites & Vacation Homes are equipped with:
Flat screen TV with satellite
Wireless internet (except in The Farm House)
Deck with BBQ
Fully equipped kitchens with:
Microwave
Fridge
Stove
Toaster
Dishes
Utensils
Pots and pans
Linens
Coffee maker & kettle with coffee tea creamer and sweetener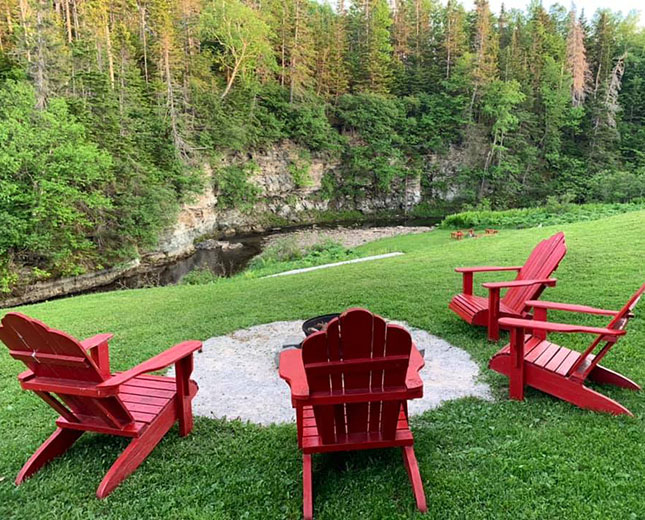 Fire pits spaced around our property to allow for social distancing
Playground facilities & petting zoo
Horseshoe pit
Swimming in our on-site natural freshwater brook and waterfall
Green house and container gardens planted for your enjoyment during your stay. Food doesn't get any more local than this! Help yourself while you're staying with us, but be sure to leave some for other guests.
Bicycle and kayak rentals
Breakfast or dinner boxes with locally sourced farm fresh ingredients available upon request for an additional charge