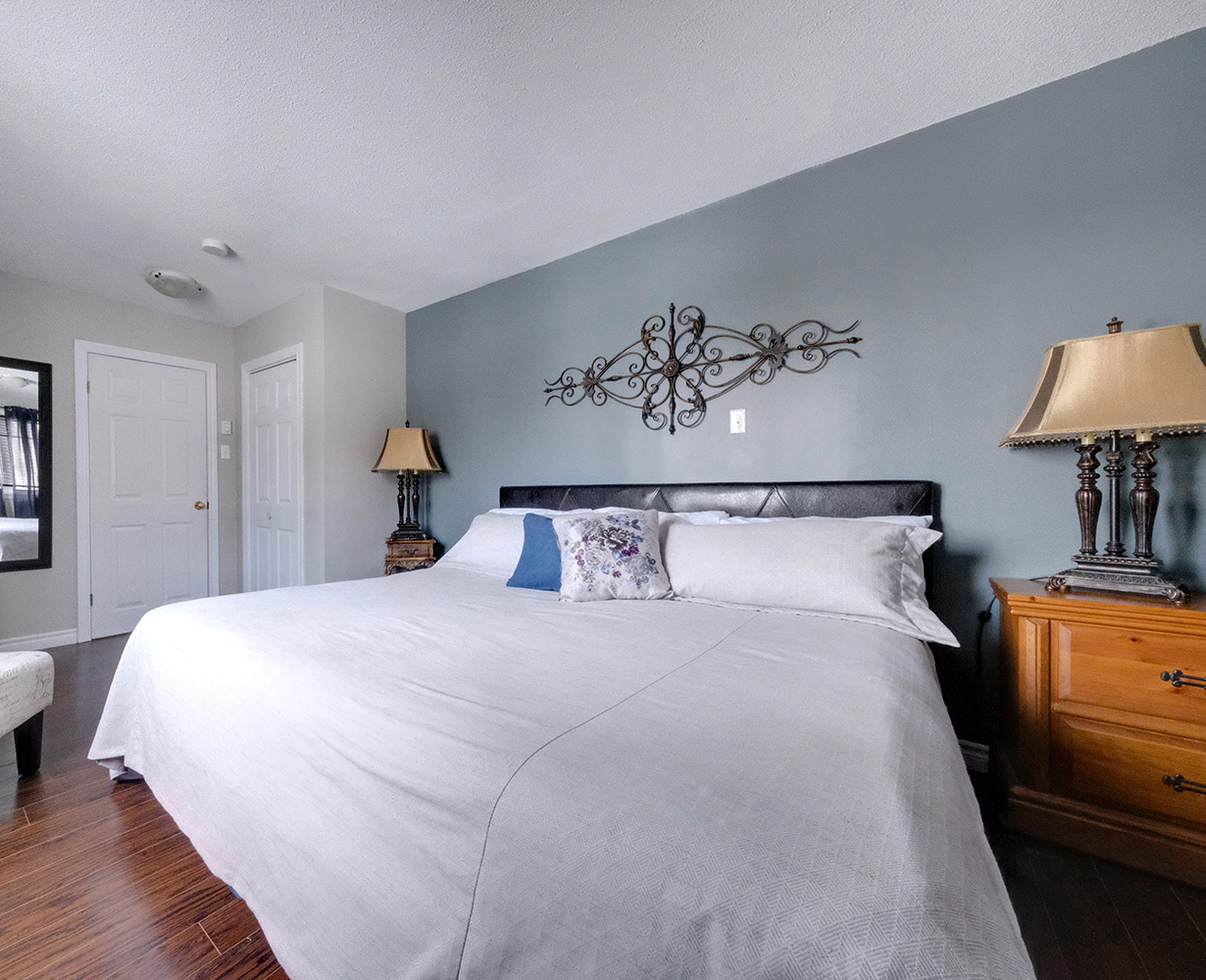 Clean, spacious, self-contained holiday home located in Cormack, Western Newfoundland
25km from Gros Morne National Park, 20km from Deer Lake, 70km from Corner Brook
The History of the Farm House
In the mid-1940's The Upper Humber Land Development Program was set-up to revive Newfoundland's agricultural industry and provide opportunities for returning World War II veterans. Ex-servicemen got training in agriculture, a parcel of land to clear, a house, and new life in Cormack.
The first families began to arrive in the fall of 1946. They each were given 50 acres of arable land and were, for the most part, excited about the settlement when they first arrived.
In all, 96 bungalows were built by local contractor Frank Pye. The homes were identical, except for a decorative peak in the front roof. The houses were new and large enough, but they had their problems: Green lumber was used for construction; they had no insulation or basements; they were extremely cold; and the brick chimneys often developed large cracks.
The Farm House is one of the original homes and has since been renovated to make it cozy and comfortable. The house sits on the farm granted to Moses Burton, who was born and raised in Harbour Buffet Placentia Bay. Moses served in the World War II with the Royal Navy from October 1940 to March 1946.
Mose, as he was better known, would frequent the Lower Tavern in Deer Lake after a good week's work. There he became friends with contractor Frank Pye, who would often bring the boys back to his house after the bar closed for a meal and a few homebrews. It was here Mose caught the eye of Frank's oldest daughter Jean and they married in the fall of 1956. They had three boys (Frank, Ken and Eric) and one daughter Roseann, who is now one of your hosts at Rocky Brook Acres.
The Farm House has expansive views of the original farm and is a favorite for families and groups looking for a peaceful country getaway in Western Newfoundland.
| | |
| --- | --- |
| Maximum occupancy 8 guests | $325 |
6 beds
1.5 baths
Fully equipped kitchen with dishwasher
WiFi
Air Conditioning
Non-smoking
Children under age two stay free
Regular plan
| Mon | Tue | Wed | Thu | Fri | Sat | Sun |
| --- | --- | --- | --- | --- | --- | --- |
| $325.00 | $325.00 | $325.00 | $325.00 | $325.00 | $325.00 | $325.00 |