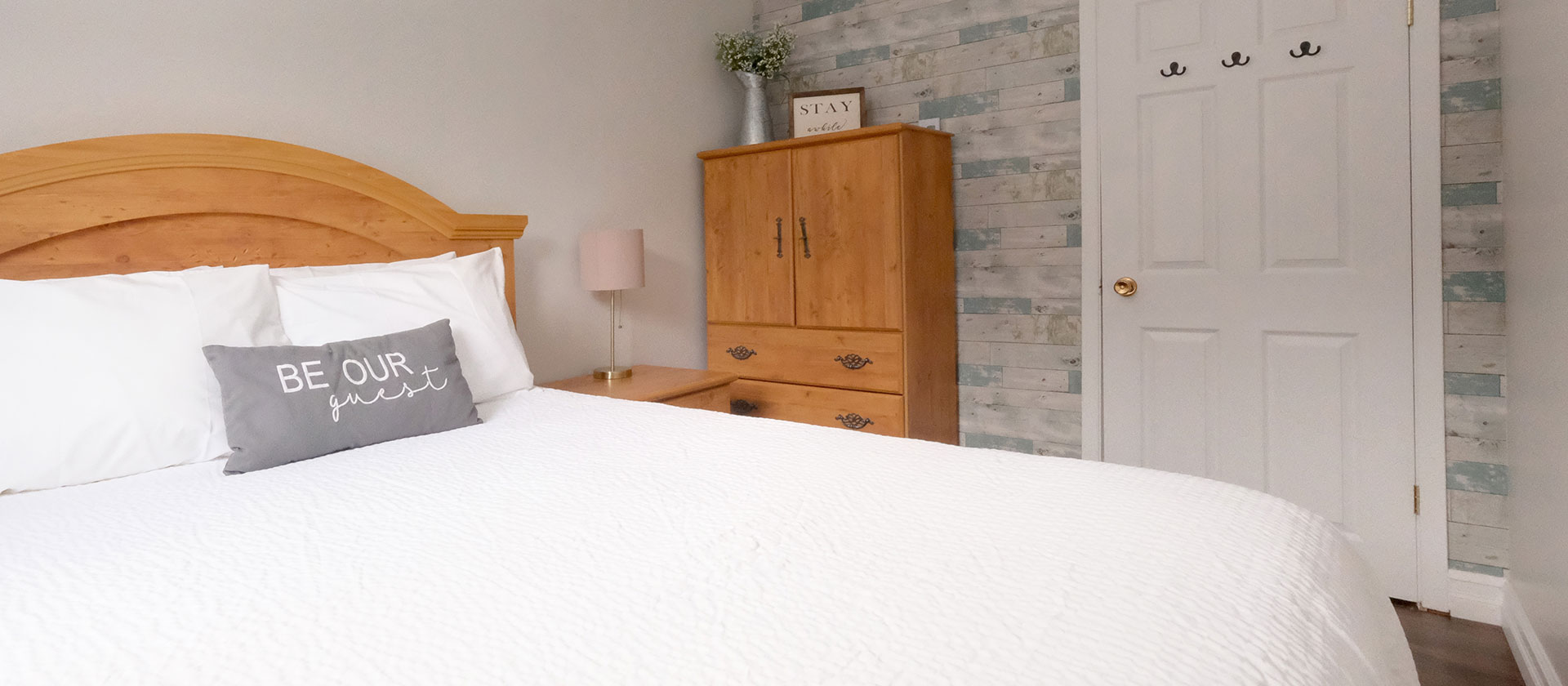 Pause. Relax.
Put your worries
out to pasture.
Explore What We Offer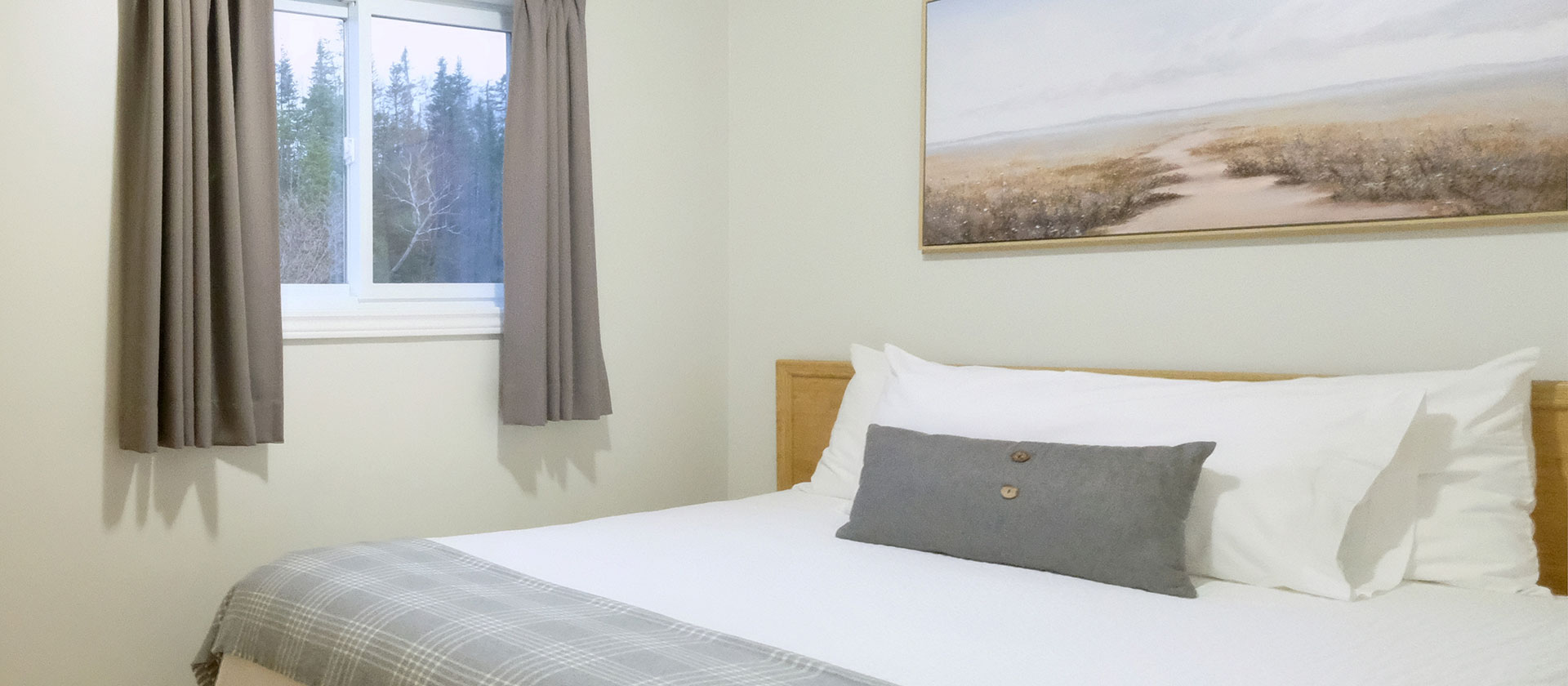 Rooted In History
The War Bride Suites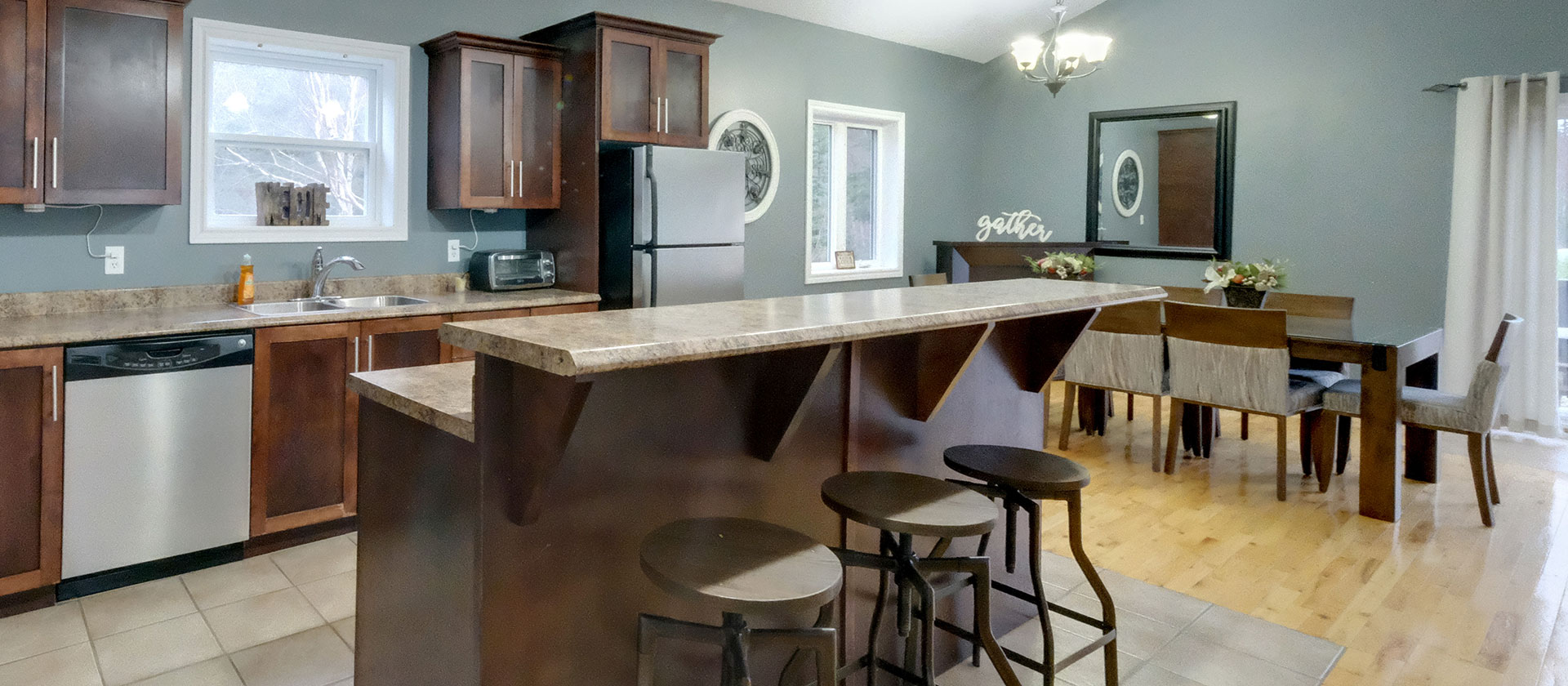 A Modern Oasis
The Grange House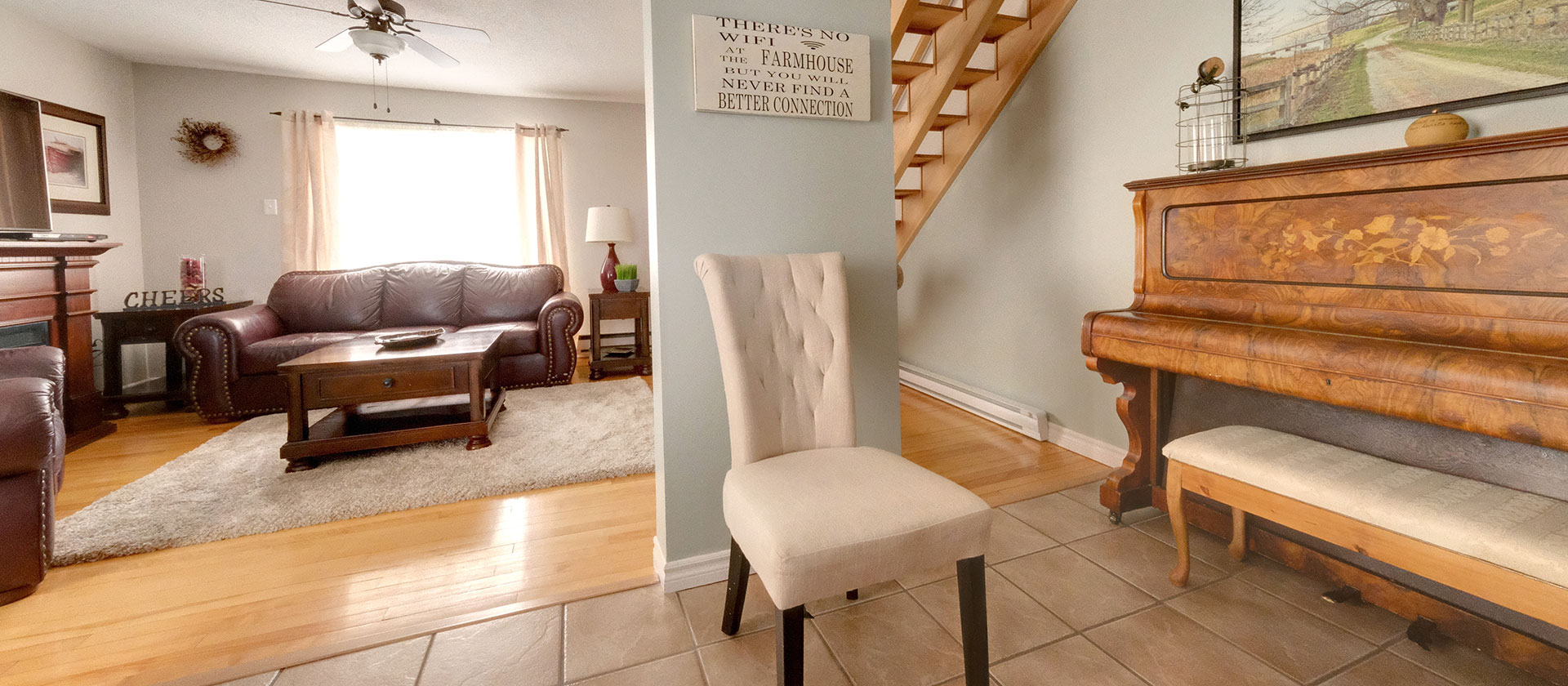 A Peaceful Country Getaway
The Farm House
Welcome
Pause. Relax.
Put your worries out to pasture.
Welcome to Rocky Brook Acres – your country vacation home in Cormack, Newfoundland & Labrador.
We're your four-season home away from home with clean, spacious, self-contained two-bedroom suites and holiday homes perfect for larger groups.
We're a second-generation family run business. Our ancestors settled the area and our guests enjoy personal, friendly service in a picturesque country setting with deep historical roots.
Formerly known as Rocky Brook Cabins, Rocky Brook Acres is a hidden gem just off the beaten path in Western Newfoundland. Our accommodations are 25km from Gros Morne National Park, 14km from Deer Lake Airport, and 55km from Corner Brook.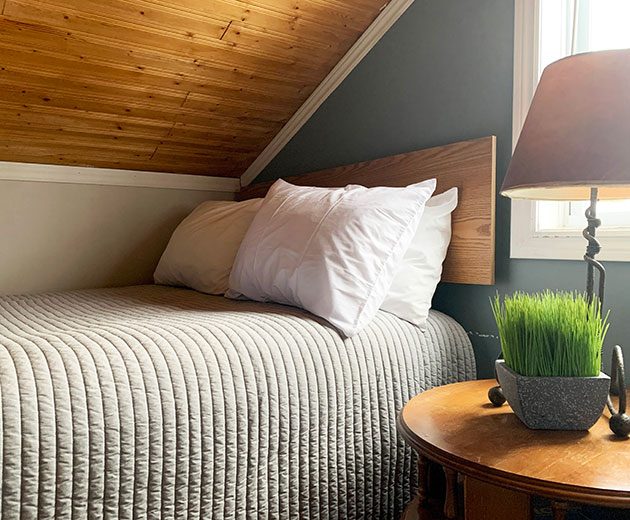 exclusive offers
Featured Specials
what we offer
Fresh air. Fresh views. Fresh food.
At Rocky Brook Acres you'll find space to pause, relax and unwind. We're in the heart of the farming community of Cormack and we're surrounded by flora, fauna and farm fresh produce.
Nourish yourself with a getaway to Rocky Brook Acres. We're open year-round!

Summer
Get Back To The Outdoors
Take a dip in Rocky Brook or sit and read a book while you listen to the rush of the falls. Explore the country back roads on a bike or take a walk on our farm trail. For a true taste of our community, be sure to ask about our Farm Fresh Breakfast or Dinner Boxes, packed with ingredients sourced directly from our local farmers.

Fall
A Time To Harvest
Fall is harvest time! Enjoy farm fresh produce and breathe in the fresh air with vibrant fall colours as the backdrop.
fall

Winter
A Wonderland Of Snow
In winter, go snowshoeing or cross country skiing around the farm's fields. Or access Western Newfoundland's extensive groomed snowmobile trail network.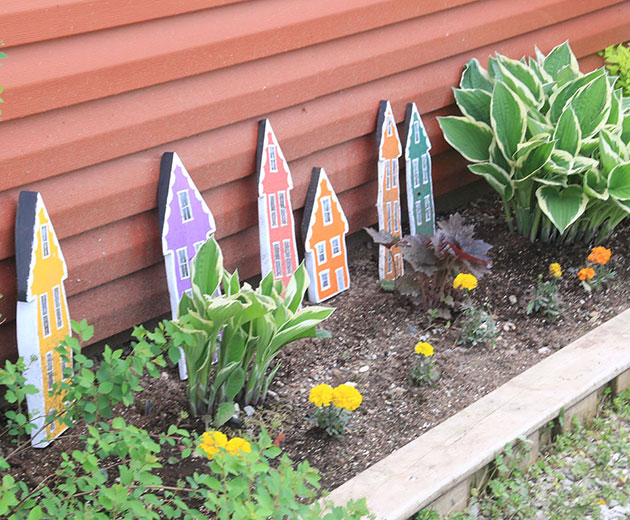 Our Locale
Dig in to the
history of Cormack
We're nestled in the quiet farming community of Cormack, an area with 75 years of farming history. Cormack holds a special place in Newfoundland's history and was settled by returning World War II Veterans and their brides as part of the Upper Humber Land Development Project.
That tradition continues today with local farmers offering a wide range of products including locally raised lamb,  honey, and farm fresh vegetables.
testimonials
What Customers Say
Perfect Place To Stay
"The family and I spent the night here to relax and get away from stress. And that's what we got. The beautiful views, the sounds of the brook and the crickets all made for a lovely relaxing evening. The rooms are clean and well kept, perfect place to stay after a day of exploring. Can't recommend it enough, it's a spectacular place to come with family or friends."
Great location and facility
"Loved the local trails. Close enough to Gros Morne for a visit. There were enough fire pits so that most units could have their own (COVID). The waterfall trail was nice and only a few minutes walking. The owner was very nice. The unit had everything we needed."
Best place to stay and relax
"Perfect getaway with beautiful accommodations! Everything was beautiful and was the perfect getaway for our little family for a vacay!!! Love this place we will be back 100%. Everything was perfect."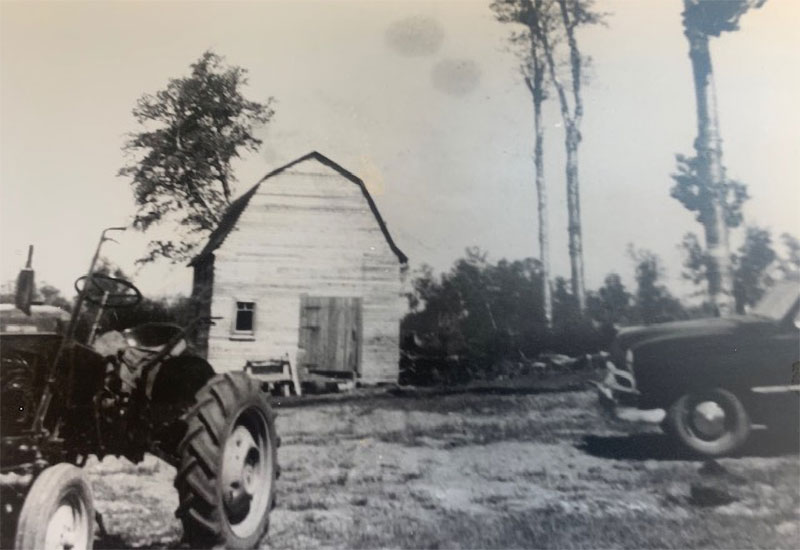 Sunday afternoon is a great day to spend with your favorite person or bubble.  Our province has so much to…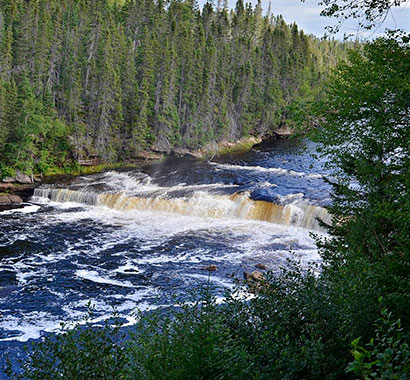 Rainy days can often be the best days...to explore your surroundings and meet the locals so embrace the day and…