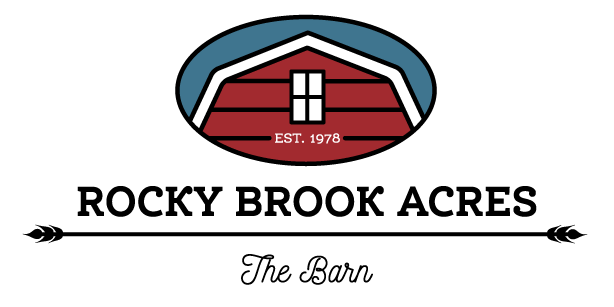 We're working on a big project! It's a labour of love that will culminate in the restoration of the barn that has stood on our family farm for nearly 50 years.
The farm's first barn overlooked Moses' acreage – the land he cleared by hand with nothing but a horse and cart. Every rock picked by hand to turn the soil year after year.  The original barn was dismantled in the 1970s and a new one was built to house Moses' growing herd of beef cattle and to store hay for the winter to feed to animals. Money was tight and that meant reclaiming parts of the old barn to construct the new one. Nails were pulled, straightened and reused. Wood was salvaged, stacked and became part of the new building. Cement was mixed by hand in the upturned bonnet of an old Ford truck and poured from buckets to form the barn's walls.
That old barn stood strong for 50 years but it started to fall into disrepair. "Tear it down," some said. "Start from scratch, it can't be restored," others said. But Roseann (Moses' daughter and current owner of Rocky Brook Acres) didn't want to destroy a piece of her family's history.
When fully restored, The Barn will once again be our pride! It will serve as an event space for weddings, corporate retreats, farmers markets, live entertainment and culinary events. Always featuring farm fresh produce from Cormack.
Estimated opening date: August 2021
Call for details!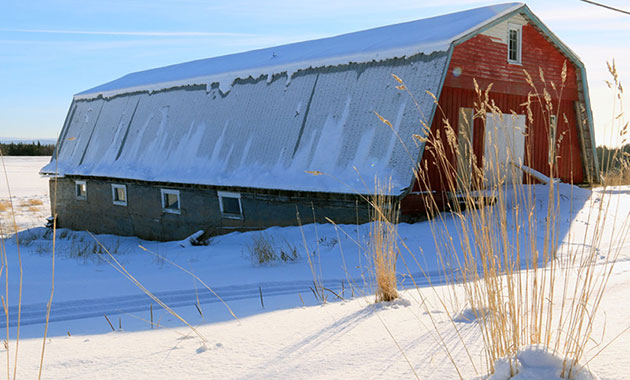 Meet at The Church. It's the perfect venue for your next meeting, corporate retreat or small-scale special event.
Event space capacity: 24-30 guests, boardroom-style or informal seating
Meeting tools: LCD projector with screen, flip charts or white board, pens and note pads)
Food & beverage: Water, coffee breaks, lunch and dinner made with local ingredients can be provided upon request
Daily rental for meeting and event space: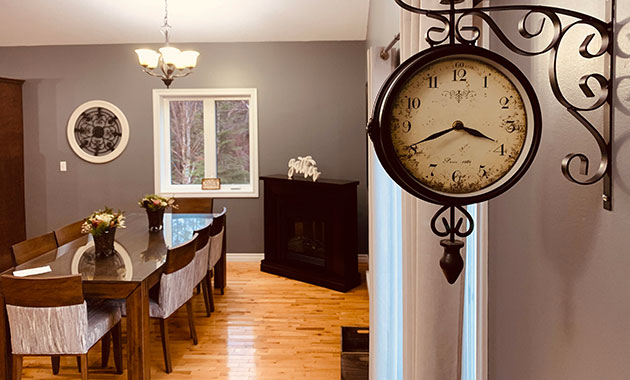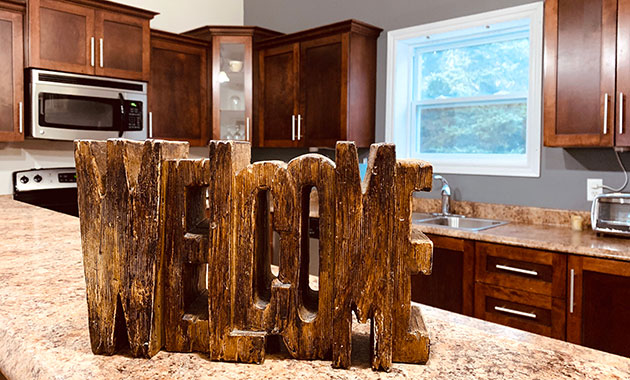 Meeting Space Rental and Catering Fees
Meeting Space $249
Accommodations Single $109, Double $119
Farm Fresh Meals
Breakfast $15pp, Lunch $15pp, Dinner 2 course $25 pp, 3 course $30pp
Fresh Brewed Gros Morne Coffee $2.50 pp
Bottled Water $2.00 pp
Fresh Baked Goods & Coffee $4.49 pp
All meals plus 15% gratuity  plus 15% HST
Secure Your Unique Event Space
When you're ready to book your event we'll be happy to provide you with a custom quote. 
Simply complete the form at right and we'll send you a customized package!
The History of The Church
The Church is the original Anglican Church of Cormack. The historic building is dedicated to the pioneer women of Cormack who welcomed and befriended the overseas war brides, helping them settle into their new homes.
The first Anglican (Church of England) gatherings were held in the staff house and later in the school, with ministers coming from Deer Lake and Corner Brook to hold services. In 1947, Bishop Abraham asked parishes to donate funds to build a proper church in Cormack. Personal donations and a bank loan of $1000 were enough to buy lumber leftover from the construction of Department of Mines and Resources buildings in Cormack and St. George's Church was erected as a memorial to the World War II veterans.
The church was used for nearly 50 years and when a new church was built in 1997, Jean Burton bought the old building, adding it to her growing tourism business, then known as Rocky Brook Cabins.
Today The Church, with it's high ceilings, modern décor and view of Rocky Brook, is a favorite for larger groups. It's often the venue for small dinners and events for guests at Rocky Brook Acres.