Rainy days can often be the best days…to explore your surroundings and meet the locals so embrace the day and start exploring. First stop Cormack Bee Co.just a couple km up the road.  They take pride in keeping bees and know how to make honey just the way their customers like it, raw and unpasteurized.  The owners are fabulous and love to tell their customers all about their Bee Company and all the products they carry including skin care products, bees wax wraps, candles and lip balm. Their new gift shop carries many other local products and they are open from 10am-5pm  Wednesday -Sunday.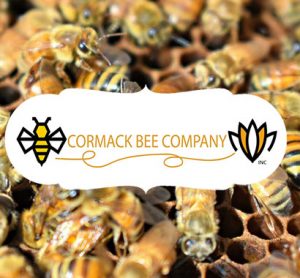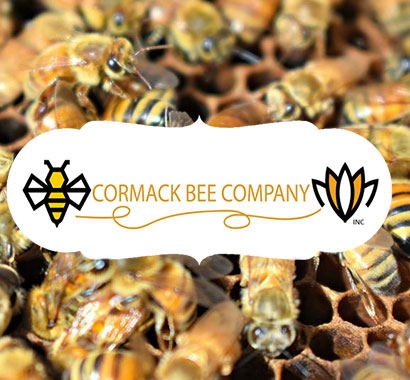 Next stop is the Honesty Market at The Settlement NL….at their roadside stand you'll find an assortment of fresh eggs and whatever produce is in season which currently will include an assortment of fresh lettuces, herbs, green onions, garlic scapes and more.  Its  a treat to simply drop your money in the mail box knowing you're supporting local honestly!! 
Just a few more km in the road at the Cormack Community Center you'll find The Heritage Centre…here you'll get to explore our communities early years and its first settlers… our WW11 Veterans and their War Brides who settled our Community in the Upper Humber Land Development Project.  Learn all about their struggles and how our community grew into the thriving farming community it is today.  They are open Monday-Friday 9am-4pm and Sundays noon-2pm.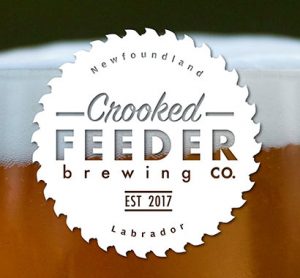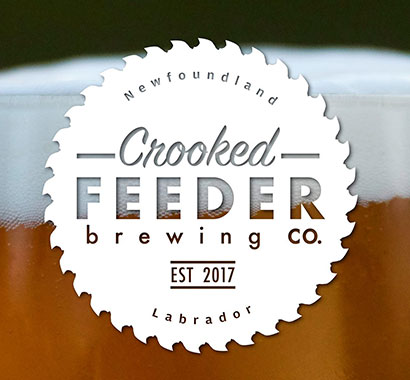 Lunch time, no problem just continue on to Cormack's own craft brewery Crooked Feeder… family friendly with a great pub menu.  Its located in an old Saw Mill and again what a great way to chat with the locals and learn just a little bit more about our community. They are open every Day noon -10pm and have live entertainment every Thursday, Friday and Saturday night 7-10pm.
After fuelling up at Crooked Feeder its onto Sir Richard Squires Provincial Park…you might want to leave with a Coffee for this drive…Rob and his team not only serve great craft beers and pub food  but they carry Gros Morne Coffee Roasters Coffee so grab one, take a left and continue on for approximately another 20 km. You'll pass several large farms along this route…Larch Grove Farms where you can stop for some amazing local beef.  You'll also pass along Rideouts Dairy and Produce Farm…Sandy Rideout was one of Cormack's original Veteran Farmers and today's operation is run by second and third generation family. Further up the road you will pass over a long steel bridge and see little falls.  A great stop for some pictures and to see some avid fishermen casting their line but this is not our final stop.  We are going to continue on just a bit more to the grand finale Sir Richard Squires Provincial Park, one of the provinces most spectacular spots on the mighty Humber River for salmon fishing and viewing the salmon jump the  falls where over 30,000 Atlantic Salmon migrate upstream to their spawning grounds. Its literally like a circus when the salmon are jumping and you can get right down on the ledges near the falls for the best pictures.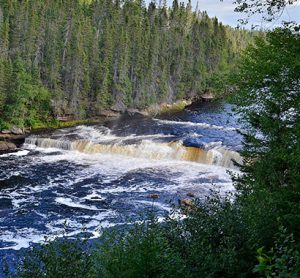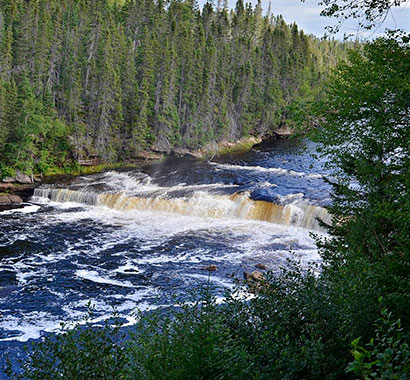 On the drive back to Rocky Brook Acres your home away from home I'd  suggest taking the back roads of the community.  Cormack has approximately 26 km of side roads that intertwine through the community… its raining so why not.  There are some great farms to see along the way that you can't see from the main road.  All the roads lead back to the main road so you won't get lost just continue on and all roads lead back to home.
Your  final stop before parking the car for the day is to find some groceries.  Cormack Farmers Market just out on the highway is your one stop shop for local meats, vegetables, fresh cream, butter and jams.  You can even buy yourself a fresh bouquet of flowers to brighten up your suite.

Ahhhhh! Now to Pause, Relax and Unwind for the night at Rocky Brook Acres with a BBQ, a fire if the rain lets up or grab a board game from the office and have a family game night while you listen to the rush of the falls in the background.  What a perfect rainy Day in Cormack!!